Specializing in natural looking exterior staining for wood homes
Serving Conifer to Como Colorado 303-838-0567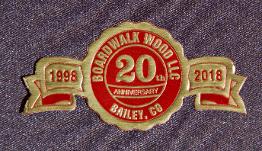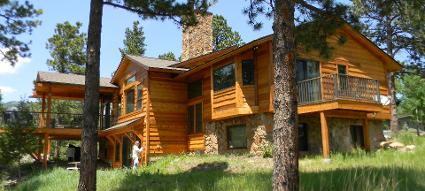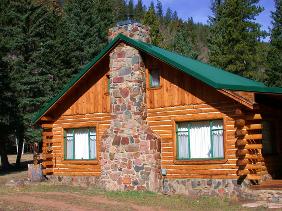 Welcome
Thank you for taking an interest in my wood finishing business and expanding your knowledge on woodcare. My name is Michael Shaft, and I own and operate Boardwalk Wood in Bailey, Colorado. I specialize in exterior wood finishing for wood siding, logs, and decking. I have been doing so as a full time business since 1998.
All the pictures on this site are actual projects that I have done. I service the front range Foot hills, and South Park areas from March thru November.
I like to treat each project as if it were my own, where as I would need to maintain my initially installed finish, and not be disappointed by that work in the future. My forte is in application of a natural, durable and long lasting exterior finish called Wood Iron. I also understand there are wood structures that would not benefit from full restorations due to their prior history, or budget concerns, and in those cases, I can offer lesser involved restoration, and maintenance solutions.
The key is to get your wood re hydrated and protected against the harsh environment it lives in. Living at 7000' elevation, (I live @ 9000') the sun can gray new wood in as little as 3 months. UV rays at high altitudes cause more damage to exposed wood than any other factor. Taking care of your natural looking wood may be more frequent than painting, but much more rewarding, in aesthetics, protection, and re-sale.
I am a certified applicator of Wood Iron wood finishes. Certification involves classroom courses, outdoor courses with actual hands on training, and apprenticeship training with seasoned wood finishing experts. Information on Wood Iron Finish is on the product page. I also work with other stains, and finishes at customers request, although I do prefer to work with oils, they are better at hydrating wood in a dry climate, and they do not chip and peel.
All work is performed by myself with additional Wood Iron applicators used for larger jobs. I guarantee all work, carry liability insurance, have many references, and a portfolio of before and after pictures for viewing.
My goal is to have clients that love my work, want me to maintain their wood in the future, and feel comfortable referring me to their family, and friends.

Sincerely Michael Shaft